The English top-flight is known for being one of the most entertaining and competitive leagues in the European game, as well as one of the most unpredictable.
However, in the opening weeks of the league, we've already had trends emerging, some familiar, and some not so familiar. 
So, we've taken a look at some of the Premier League trends in which fans should be keeping an eye on over the coming months, which are likely to have an effect on the Premier League betting markets.
Without further ado…
1) The Effect Of VAR
There have already been a number of talking points surrounding refereeing decisions this season, with the introduction of Video Assistance Refereeing (VAR) having seemingly had less of an impact than many expected.
Indeed, the number of penalties awarded over the first four rounds of matches was just nine – lower than the average over the last decade.
While the likes of Harry Kane and Anthony Martial may have something to say about the lack of VAR use surrounding major decisions, it appears that referees still hold the power. None more so evident in the number of red cards also being down over the opening weeks of the campaign, with just five having been shown to date.
In fact, of the 30 incidents that have been displayed on giant screens at stadiums, just six on-field decisions have been overturned. Whether this is good officiating or more of a reluctance to admit a mistake has made is another question.
2) Newcomers Hit The Ground Running
Norwich City, Sheffield United and Aston Villa have all opened their accounts for the season.
Following their returns to the top-flight, a number of new attackers in the league have also hit the ground running.
Canaries striker Teemu Pukki already has five goals to his name, while Tammy Abraham has found the back of the net four times for Frank Lampard's Chelsea.
The likes of Sebastien Haller and Daniel James have also impressed with their new clubs. However, it remains to be seen as to whether these newcomers to the Premier League can perform on a consistent basis throughout the campaign.
Such consistency could well make for a large number of surprise results over the coming months, as well as some shock league positions.
3) If They Are Good Enough, They Are Old Enough
While a significant amount was spent during the summer transfer window, Premier League managers have already shown that they are prepared to put their faith in youth this season.
With the average age of teams being at an all-time low, it's clear that experienced heads aren't always enough to rake in the points. Which is why age adds to prominent Premier League trends.
Unai Emery's Arsenal are a prime example. With an average age of just 25.1 years, the likes of Ainsley Maitland-Niles and Reiss Nelson having helped the Gunners to a decent start to their campaign.
"The transition from the academy to professionalism is a difficult one, only a few players can make the leap".
The emergence of academy products Abraham and Mason Mount at Chelsea is also pleasing for fans at Stamford Bridge – especially for a club who has been accused of overlooking youth in the past.
4) Kevin De Bruyne Back to His Best
Kevin De Bruyne's quality has never been in question.
However, a run of frustrating injuries meant that the Manchester City midfielder was unable to hit top form on a consistent basis last season.
The Belgian international has started the new campaign in fine style for both club and country, with the 28-year-old being regarded by many as the best midfielder in the world at present.
Should De Bruyne be able to stay clear of injury, it could well be another successful season at the Etihad, as well as an ominous one for those hoping to challenge City for the title.
5) Second-Season Syndrome For Wolves?
After finishing seventh in the Premier League table in their first season back in the top-flight, and qualifying for European football in the process, Wolves have so far struggled to juggle involvement in both competitions.
Nuno Espírito Santo did not add significantly to his squad over the summer, with the arrival of Patrick Cutrone from AC Milan being their most expensive addition.
There are now brewing fears mounting at Molineux that Wolves have potentially been found out.
With no wins in their opening four matches, it remains to be seen as to how long it will take for the Wanderers to get back to anywhere near their best form.
However, if last season's performances are anything to go by, those making Premier League betting predictions will likely expect it to be relatively quick.
6) Managerial Merry-Go-Round at Watford Continues
Watford appointed Quique Sánchez Flores as their manager for the second time following the sacking of Javi Garcia.
The Spaniard described his departure as:
"An abrupt exit from the club, although it won't change my relationship with the fans'.
In doing so, the London-based club have now had seven different managers in the same number of years, turning into Premier League trends of its own.
The Hornets failed to record a single win from their opening four Premier League matches, leaving them rock-bottom of the table. So, just what has happened to the side who reached the FA Cup final back in May and finished 11th in the top-flight standings?
New signings Ismaila Sarr and Danny Welbeck have yet to settle in fully at the club. Meanwhile, the news that inspirational skipper Troy Deeney will miss a number of weeks after undergoing minor surgery only adds insult to injury.
7) Manchester City in Fine Goalscoring Form
It's almost foreboding that Sergio Aguero and Raheem Sterling already have 11 Premier League goals between them at this early stage of the season.
This being in line with the reigning Champions having scored a total of 14 times in their opening four fixtures.
Pep Guardiola's side have seemingly picked up where they left off, with the likes of De Bruyne and Bernardo Silva having also played very well over recent weeks.
This makes City firm favourites to win their third consecutive title, despite rivals Liverpool edging them in the league standings.
However, injuries to key defenders including Aymeric Laporte and John Stones could well break the Premier League trends and give those around the Citizens hope that they will potentially drop points in their title defence.
8) Solskjaer's United Showing Signs of Change
Despite still struggling for consistency, Manchester United certainly have a new identity under Ole Gunnar Solskjaer.
This has been helped in part due to the arrivals of Harry Maguire and Aaron Wan Bissaka in defence.
Both Maguire and defensive partner Victor Lindelof find themselves in the top 10 when it comes to completed passes in the Premier League, while teammate Paul Pogba sits at No.3 in the rankings.
Elsewhere, Welsh youngster Daniel James has made an immediate impact following his move from Championship side Swansea City.
The youngster has scored three goals to date, including a cracker against Southampton.
However, United's success potentially rests on the ability of Marcus Rashford and Anthony Martial to score goals on a consistent basis, with former frontman Romelu Lukaku having made an excellent start with new club Inter Milan in Serie A.
9) Trent Alexander-Arnold Continues to Show His Class
After fishing the 18/19 campaign with 12 assists to his name – the third-highest in the Premier League -Liverpool full-back Trent Alexander-Arnold has continued to show his worth to Jurgen Klopp's side in the early stages of the new season.
The youngster, who started for England in their entertaining 5-3 win over Kosovo during the international break, has recorded two assists in Liverpool's opening four matches, helping the Reds to a 100% winning start in the process.
And his attitude cannot be questioned. He had this to say about his development:
"There will be goals to achieve along the way, but until I captain Liverpool, I will not be satisfied".
Alexander-Arnold also has the most crosses in the top-flight, a stat that is unlikely to change significantly over the remainder of the campaign.
With Andrew Robertson carrying out a similar role on the opposite flank for the league leaders, anyone taking on Liverpool this season will have to combat the threat in which the duo provides.
10) Two-Horse Title Race Again?
With just a single point having separated Manchester City and Liverpool in the standings last season, it already looks like the duo will be battling it out for the title once again this time around.
Both teams are unbeaten in the league after four matches, having scored a massive 26 goals between them, conceding just six in the process.
Both City and Liverpool received significant amounts of money due to their final positions in the Premier League last season, meaning that it will be hard to see another Leicester city just based on top teams earnings.
The likes of Tottenham Hotspur and Chelsea will be hoping to have their say. However, it appears that the top two from last season will once again be head and shoulders above their main rivals.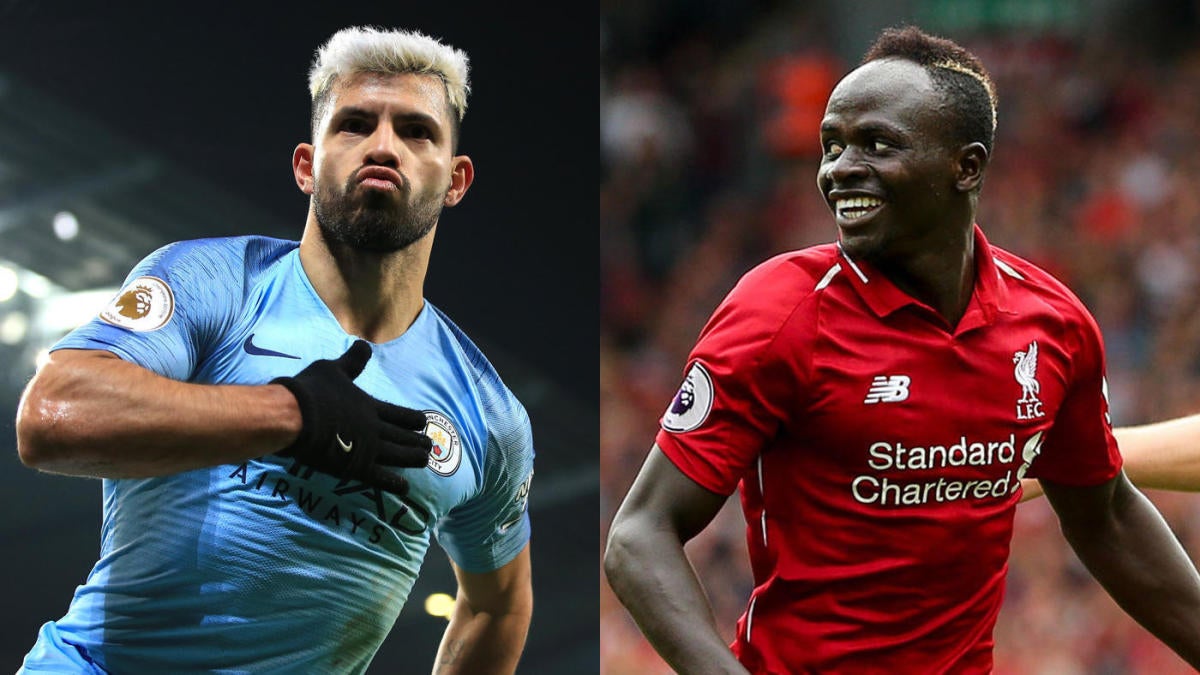 Be sure to keep a close eye on the action as the Premier League returns following the international break, with some of the trends discussed in this article looking set to continue for some time to come, while others may change somewhat.
One thing that is for sure, however, is that the English top-flight will continue to be one of the most competitive and entertaining in world football. By keeping fans on the edge of their seats throughout the campaign we're in for Premier League trends unlike any other.