A Lionel Messi-less Argentina play host to Mexico at the Aladamode this Wednesday.
Featuring in a tie that has been labelled anything but a friendly, Lionel Scaloni's men will have the task of nullifying a robust Mexican midfield, alongside making attacking bursts of their own.
Yes, it'll be a tough encounter for La Albiceleste. Yet our Argentina vs Mexico predictions are expecting the Argentines to emerge as narrow winners.
Argentina may be without their star talisman, but there are plenty of capable understudies present in the squad to do the job. 
You can read all about their international clashes on our football betting tips page.
So, without further ado…
Argentina vs Mexico Predictions
Three months without Messi has given Scaloni quite the dilemma.
The likes of Sergio Aguero, Angel Di Maria, and Paulo Dybala have all stepped up as potential replacements, yet none seem to be as clinical as the Barcelona forward.
None more so evident than in Argentina's recent clash against third-place Copa America holders, Chile.
Indeed, while the Argentine attack looked prolific in the first half, they really should have led in the opening stages of the game.
Most of the chances came through the prodigy Lautaro Martinez. The 22-year-old had two bites at the cherry to break the scoring for Argentina, including a potential assist for Dybala. And yet, despite such a dominant attacking display, the game ended as a goalless stalemate.
Fortunately this week, they face a Mexican side who may be without star players – the kind that our Argentina vs Mexico predictions wager will see Aguero and co adding to their goalscoring tally.
Gerardo Martino will be having to make arrangements for the absences of Javier Hernandez who is soon to be a father for the first time, as well as Carlos Vela and Hirving Lozano, who are both recovering from injury.
The trio are particularly important to the El Tri style of play that has won Martino so many games. While Hernandez is a slippery striker and worms his way into goalscoring positions, Lozano has a more direct style of attack, that sees him use his pace and trickery on the flanks. With Vela just as productive down the wing, the Mexican's have their attack severely depleted.
Even if they do face an Argentina side operating at half of their usual capacity, full of defensive lapses, and attacking at a lesser pace, Mexico still may not possess enough firepower to claim all three points – or even one.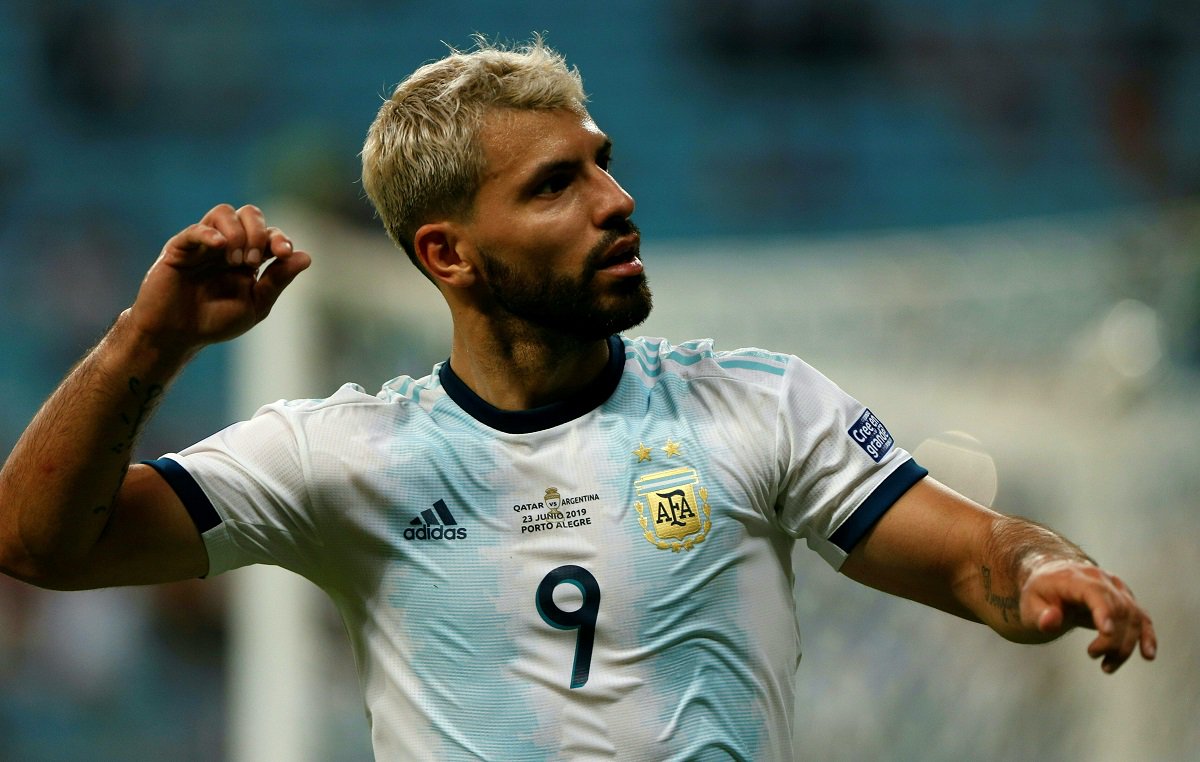 Argentina vs Mexico Head To Head
The head-to-head stats only fuel our Argentina vs Mexico predictions and Martino's worries.
In the last five fixtures between the two team, the Mexicans have only claimed one point, during a 2-2 draw four years to this month.
In that time span, a Messi-led team has scored 13 goals and only conceded four, averaging nearly three goals a game.
The latest clash between the two that took place on November 2018 ended in a comfortable 2-0 win for Argentina. While we aren't projecting a similar victory this Wednesday, expect the La Albiceleste to emerge as winners.
Argentina Team News
Although Argentina may be favourites to win, they come into the game with quite a few absences.
The most notable (outside of Messi) is that of Lucas Ocampes. The wily left-winger is still recovering from a muscle injury, which could see Joaquin Correa get his chance out wide.
Correa's presence on the left-wing would see Rodrigo de Paul switch to the opposite flank – which shouldn't be an issue for the experienced midfielder.
Indeed, the entire front six could be tinkered ahead of the absence of Messi. The 32-year-old's three-month ban from international football after his controversial comments that Brazil had fixed their Copa America win could be costly for his team.
Yet Scaloni's men proved they could impress without him in the ranks. Our Argentina vs Mexico predictions expects more of the same this Wednesday.
Mexico Team News
Unfortunately, things don't get much better for the Mexicans on the medical table.
As tough as this fixture will be, it seems as if the toughest opponent for El Tri continues to be the injury bug.
Martino is facing the feasible possibility of missing Hernandez, Lozano and Vela heading into this Wednesday's clash.
Hernandez is set to become a father for the first time, while Herrera is fighting through injury. Meanwhile, Lozano faces the same issue, although there are rumours that he'll be able to rejoin training this week.
And that's not all. Erick Gutierrez has also been excluded from the starting XI permutations. The PSV Eindhoven midfielder is still recovering from a hamstring injury he picked up in a recent qualifier against Canada.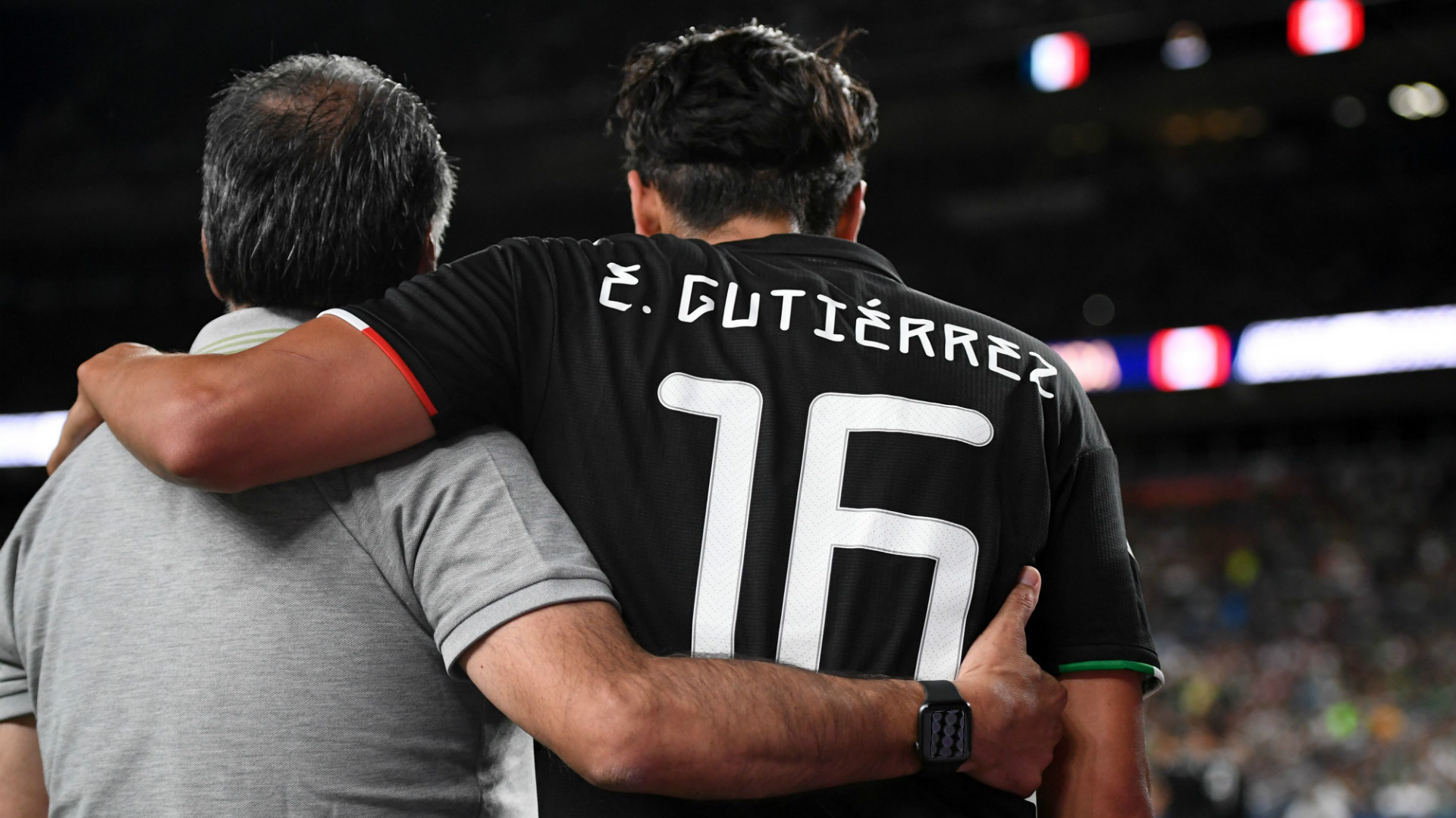 Argentina vs Mexico Betting Tips
The chances of a narrow win for the La Albiceleste isn't only reflected in our Argentina vs Mexico predictions.
On the betting forefront, the Argentine are weighing in as 6/5 favourites, with their opponents trading as 11/5 underdogs.
While a draw is being chalked up at odds of 43/20, there is better scope to bet on the favourites. They possess a superior team, individual brilliance, and tactical nous.
Indeed, punting on Scaloni's men in our Argentina vs Mexico match bets might be the safest punt to make.
Argentina vs Mexico Recommended Bets