If you've been the butt of every single joke on Monday morning in the office because you've been forced to enter a Fantasy Premier League football (FPL) competition and have no clue how to use it, you're in the right place.
Whether it's not knowing how to use your chips or overspending on the Premier League's biggest stars, our Fantasy Premier League football guide will provide you with everything you need to know.
And you can be sure of no complicated jargon. Take a read of our insights and before you know it, you'll turn from the epicentre of Monday morning banter to the go-to guy or gal for all things FPL-related.
So, without further ado…
What Is Fantasy Premier League Football?
First thing's first, fantasy Premier League football is a game that casts you, the player, in the role of a fantasy manager.
Here you'll be able to pick a squad of real-life players and sit back and watch as you score points based on their real-life performances.
Yet it's not all easy pickings – you'll have to do some legwork too.
For this particular game, you'll be given an initial budget of 100 million pounds to spend on a squad of 15 players – one that will consist of two goalkeepers, five defenders, five midfielders, and three forwards.
These players will represent you every single week, and you'll amass points through goals, assists, clean sheets and more.
But if that wasn't appealing enough, you'll also be able to play in a mini-league and compete against other teams.
Scroll through our fantasy Premier League football guide for more information below.
How Do I Score Fantasy Points?
Now that you've got to grips with what it is, you'll want to get savvy on how to score points.
You'll be pleased to know that it's not so tough to break down. Different fantasy games and leagues have different scoring systems, so make sure you clue up on how yours works.
Typically, though, the players you select for your team will score points for:
Playing matches, as you'll earn more points for starting the game, rather than coming on as a substitute.
Scoring goals – pretty self-explanatory. The more goals players score for you in real life, the more points you'll gain in the FPL world.
3) Keeping clean sheets, which will earn you points through a strong defensive setup.
4) Racking up the assists, which means more goals, and hence more points.
5) Playing well. A tough one. But good performances in real-life, such as clinching the Man of the Match, could translate to points in your league. How good is that?
But here's the flip side…
Can My Team Lose Points?
Yes indeed. Just like the methods mentioned above, players can also lose points for your fantasy football side by:
Conceding goals, which is pretty much standard. And that counts for own-goals too. Remember, whatever defenders and goalkeepers do in real games, translates to your FPL standings.
Getting booked is another. Though this is not relevant to all FPL games, there is every chance that as the card rack up, the points will be docked.
Which leads us nicely onto…
How Do I Pick My Fantasy Premier League Football Team?
Onto the fun stuff – picking your team.
This is something you'll have to be tactical about, as you'll be given a certain budget, and will have to make the most of it for the upcoming season.
A 100 million pounds may seem generous at first, but once you start making additions to your squad, you'll see that number begin to dwindle quickly.
The most expensive players will always be your forwards – the likes of Harry Kane, Mohamed Salah, and Pierre-Emerick Aubameyang.
So, you'll want to pick the strikers carefully. Going all-out on one player might sound like a wise decision, but if that player injures himself and is out for the season, you're in trouble.
Fortunately, our Fantasy Premier League football guide has taken a look at the best kind of players to pick for your squad…
Goalkeepers
There are two ways to go about goalkeepers in the world of FPL.
Tactic numero uno involves purchasing a goalkeeper from a lower-league side. They'll guarantee you lots of saves, and hence lots of points.
As a rule of thumb, promoted teams and mid-table sides that sit back and absorb lots of pressure have the best of these type of keepers.
Norwich City's Tim Kruel and Wolverhampton Wanderers Rui Patricio are great examples of this.
Yet, if you are planning to splash the cash, tactic number two might be more down your alley. This involves buying a 'big six' keeper with a really sturdy defence. Clean-sheets will be a piece of cake and racking up the points even easier.
Both ways are just as fruitful – it's up to you which path you choose to go down.
Defenders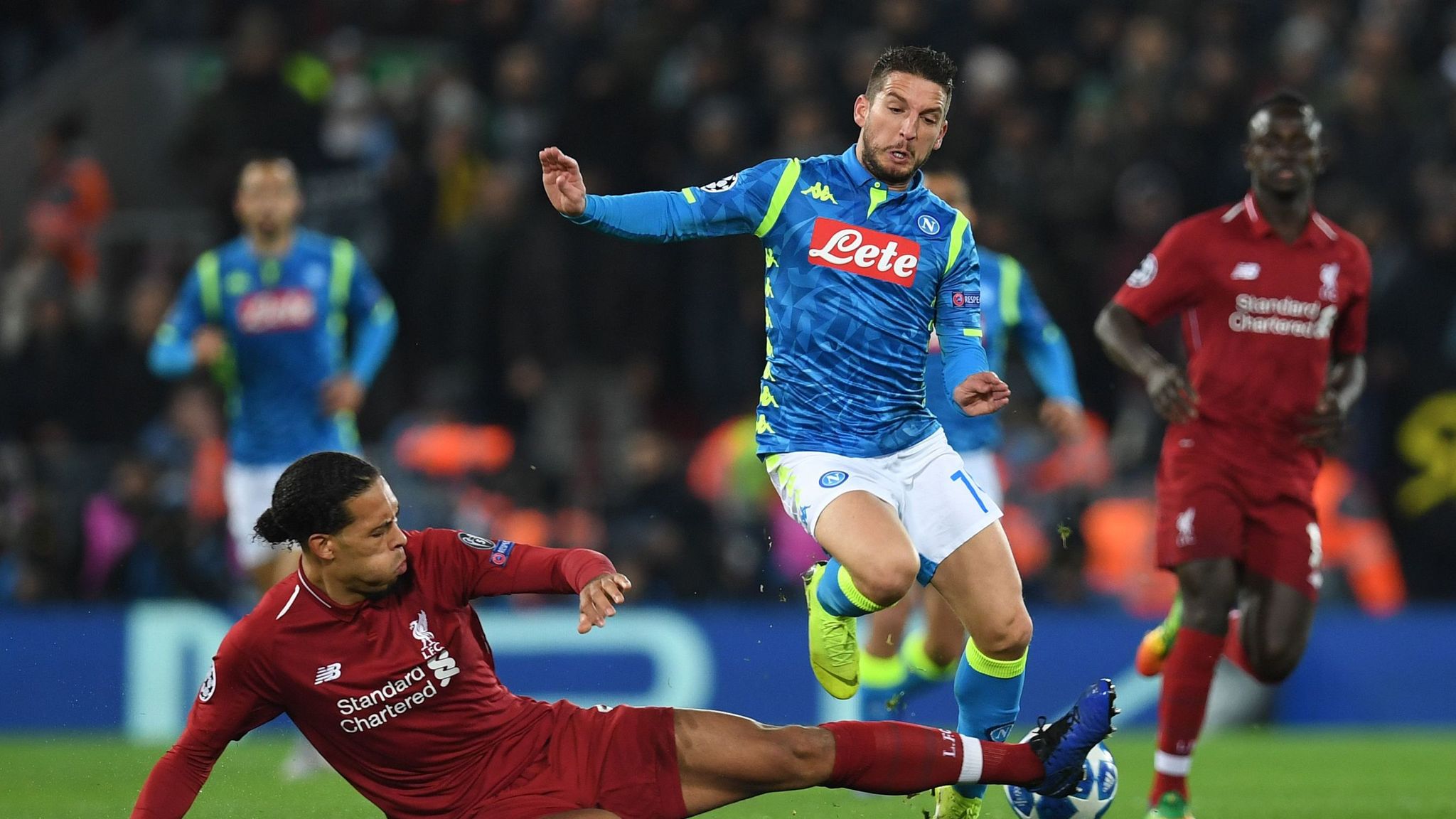 Next up on the list are defenders.
Definitely, a step up from keepers, there are three basic types you can go for, depending on the styles and mannerisms of the opposition's type of play.
Playing against a side like Arsenal who are open to the counter, you'll want attacking fullbacks who can use their pace and skill to instigate attacks.
The likes of Kyle Walker, Aaron Wan-Bissaka and Andrew Robertson come to mind – players known for being instrumental on the front foot.
In a 3-4-3/3-5-2 formation, these fullbacks morph into wingbacks, which can be even more useful to attacks, leading to goals and assists.
After all, Robertson and his opposite number Trent Alexander-Arnold broke Premier League history in snapping the most assists in a single season last year.
You then have defenders that are crucial to have during set-pieces. Whether it's corners, free-kicks or crosses, their physique makes them ideal for goalscoring.
Your Virgil Van Dijk's, Jan Vertonghen's and co are the ones that come to mind.
Last of all is your classic centre-backs. These are the Vincent Kompany's, the Wily Boly's, the kind of players who very rarely venture out of defence, but are rocks that gel the back four together.
Playing against significantly tougher opponents, such as the Premier League champions Manchester City, you'll definitely want to have a few hanging around.
Midfielders
Our Fantasy Premier League football guide also gives you the low-down on midfielders of all kind to help bolster your FPL team.
This is especially useful as there are many different roles in midfield. Depending on which formation you use, and which team you're playing against, not all are useful.
The reason being is that defensive actions are not valued in the Fantasy Premier League (we know you're making that 'hold on' face, but, uh, hold on and read on).
For instance, Fabinho might be one of the most capable defensive midfielders in the league, let alone Liverpool's central midfield. There is very little that gets past him. But according to the world of FPL, he's close to useless.
As much as you may support them in real life, you'll have to accept that they have very little worth in the online world. Avoid them at all cost, and turn your attention to the attacking midfielders instead.
You'll work out very quickly that the best FPL midfielders are really attackers in disguise.
You just have to take a look at teams that operate in a 4-3-3 or 3-4-3 system, Liverpool being the best example.
Jurgen Klopp's team had just one of their starting XI forwards listed as an attacker in the FPL last season. The man in question? Bobby Firmino. Meanwhile, Salah and Sadio Mane were both put down as midfielders, despite the fact that the goal threat is practically equal for all three.
The take-away message here is always to avoid defensive midfielders. But keeping an eye out for the kind of positional midfielders like the Reds trio is just as priceless.
Forwards
Just as crucial to examine in our Fantasy premier league guide are forwards.
Out of all the kinds you can get, the best FPL forwards are normally the confident ones that spearhead a 4-2-3-1 formation.
The reason being is that there is just one target striker which means he/she gets all the attention. Arsenal's Vivianne Miedema is often the case for such formations, although the Dutch forward can also play in a deeper role.
Players like this can end up scoring a large chunk of the team's goals throughout the season, which means – you guessed it – more points for you.
You also have the kind of forwards who do more of the dirty work. They aren't simply out-and-out strikers, but more than capable of doing the pressing, tackling, passing (see Firmino) and much more.
During European competitions, these kinds of players will be useful. Especially with the Europa League. Not only do clubs have one day less to recover, but they may not always field their strongest side which creates inconsistencies.
More often than not Champions League teams are used to playing midweek and then again during the weekend. It's always key to factor in this potential fatigue.
Above all, focus on players who can guarantee goals of all types, and can manage with having to gruel through games.
Handy Extra Features
There will be plenty of road-bumps as you trek across the world of FPL. Whether it's a red card or a poor VAR call, you'll need some extra features to keep you ticking along.
Fortunately, FPL provides that, and our Fantasy Premier League football guide details it all below. Scroll on down…
1) Bench Boost
The first of the favourable features is the bench boost.
This is particularly useful as it means that if one of your players is ruled out for the season, or suspended, you'll be able to field in a replacement.
You'll also be able to use this to shake up your starting XI. Wherever the opportunity arises, make sure you take it to bolster the squad ahead of the weekend tie.
2) Triple Captain
The triple captain chip also relies on having a good understanding of the upcoming fixtures.
These are the kind of ploys to use against teams who concede lots of goals – which aren't necessarily at the bottom of the table (see Arsenal).
It's the kind of move you'd use on players you know will guarantee you points, which are always attacking players. The likes of Salah and Aguero being two.
When the opportunity comes – the timing, fixture, the whole shabang has to be right – you'll know when to use your triple captain, and watch as the points pool your way.
3) Wildcard
The wildcard is perhaps one of the most powerful tools you can use within the FPL world.
If you've got no clue why our fantasy Premier League football guide breaks down exactly why this means so much to players all across the world.
This highly-prized chip allows you to make any number of transfers in a game week – wait for it – free of charge. Yep. No moolah, all the oomph.
Essentially, this provides you with the opportunity to make wholesale changes to an entire 15-man squad.
You get one per half-season and only one chip can be played in a game-week, so you'll want to use it when the time is right.
But there are some FPL players who save up their autumn cards and go for a double hit in spring. Not a bad move…if you can wait that long.
If you can, there are a lot of ways you can move forward, especially if you've got nice fixtures ahead.
4) Free Chips (no, not chips)
There would probably be a whole lot more FPL players if the powers-that-be were giving out free chips.
But as is the case, the kind of chips we're talking about can be used in your league for moments where injuries and suspensions are high.
The free hit, therefore, allows you to swap in players who are out for the season, almost as an alternative to the wildcard.
Throughout the season, you'll have five chips to play for. If you really want to boost your chances of claiming maximum points, you might even save your chips.
Fantasy Premier League Football Tips
You're pretty much ready to go with your FPL team. But we have a parting gift – a few tips in our fantasy Premier League football guide, if you will, in case you need something to fall back on:
If your player can't play more than 60 minutes a game that's a big red flag. Don't pick them if they fatigue easily.
Consider the number of games your players have to experience. From Champions League action to Premier League permutations, you'll need to closely monitor your players to prevent injuries from occurring.
Rotation is key. This is particular to what fixtures are coming up on the horizon.
Be wary of injury-prone players. No matter how good they are, if they have ankles made of glass (see Jack Wilshere) they're better off away from the squad.
Look back on last season's form. Chances are, if a player performed well last year, they'll be in amongst the scoring in the current campaign.
Do they take set-pieces well? You may have a modern-day-Pirlo within your side without even knowing it, which means more points.
Always do your homework. This means analyzing upcoming fixtures, opposition styles of play, picking certain players for certain games – you won't be want to play Shkodran Mustafi against Mo Salah.
Selecting the right player as captain can turn a good game week into an excellent one. Take your pick wisely my young padawan.