We've seen some of the best strikers grace the game this season, from Mohamed Salah to Pierre-Emerick Aubameyang and Cristiano Ronaldo.
Yet with so much attacking flair on display, it would be negligent on our part to not mention the midfielders who have contributed to and instigated attacking moves.
There are plenty of football betting markets that include such players for you to punt on, all available from the mere push of a button.
So, our top 10 best midfielders in the world rankings begin with…
10) Paul Pogba
While Manchester United have had a woeful season following the departure of Jose Mourinho, Paul Pogba has arguably been one of the Red Devil's stand-out players, alongside Scott McTominay.
Indeed, under Ole Gunnar Solskjaer, the Frenchman has been thriving in a new, advanced role that saw him back amongst the goals in his manager's honeymoon period.
Consecutive braces against Cardiff City, Huddersfield Town and Bournemouth proved that it's with Pogba within their starting XI that makes United tick, despite Mourinho's best wishes to deny it.
And yet, there are some fans who suggest he has descended ever since, falling into a mini goalscoring drought at the end of the season.
Despite the fact that last season's stats proved otherwise:
| Appearances | Goals Scored | Assists | Shots | Shots On Target | Shooting Accuracy |
| --- | --- | --- | --- | --- | --- |
| 35 | 13 | 9 | 105 | 50 | 48% |
All in all, even though the 26-year-old brings up the rear end of our top 10 best midfielders in the world, he has proved that he is simply unplayable on his day – it is up to Solskjaer to help him find out how to channel that again.
9) Thiago Alcantara
After winning everything there was to win at Bayern, Thiago made a move to the Premier League in 2021 when he signed for Jurgen Klopp's Liverpool.
An injury suffered early in to his new Liverpool career saw his initial progress stunted, but the signs are there that when he gets up to full steam – and is joined in midfield by Jordan Henderson and Fabinho – he'll be running the midfield next season.
The Barca reject had lit up the Bundesliga for years ever since he was forced into a move away from the Catalan club.
Under his German employers, everything ran through Thiago, whether that was maintaining possession, directing traffic, or picking out crucial passes to instigate attacks.
These were the numbers he posted in the 2016/17 season, in his prime.
Were it not for an abysmal injury record, including excruciating ACL tears, the Spaniard could've achieved so much more with his former and current team.
Instead, the likes of Joshua Kimmich and David Alaba have risen into the limelight.
But he's showing signs of returning in the early stages of the Bundesliga season…
| Appearances | Minutes Clocked | Goals Scored | Assists | Shots Per Game | Pass Success Rate |
| --- | --- | --- | --- | --- | --- |
| 4 | 303 | 0 | 0 | 0.5 | 92% |
8) Toni Kroos
Labelled as one of the most consistent and reliable players at Real Madrid, some may contest at the ranking we've given him in our top 10 best midfielders in the world list.
And potentially so, given that Kroos is the player that makes everything tick, a pass-master who rarely gives the ball away.
Not only is he technically adept, but also possesses a great sense of footballing know-how that allows him to transcend others in the sport.
Lo and behold:
Whether it's finding spaces in a crowded box, or knowing when to time a crucial pass, the German midfielder is in tune.
However, a sorry season from his teammates hasn't helped him hit the heights acquired in the previous season, despite boasting such skill and presence of mind.
True, the early stages of this season have seen Kroos back to his best.
| Appearances | Minutes Clocked | Goals Scored | Assists | Shots Per Game | Pass Success Rate |
| --- | --- | --- | --- | --- | --- |
| 7 | 622 | 1 | 1 | 2.3 | 92% |
Perhaps this season will be different, who knows?
7) N'Golo Kante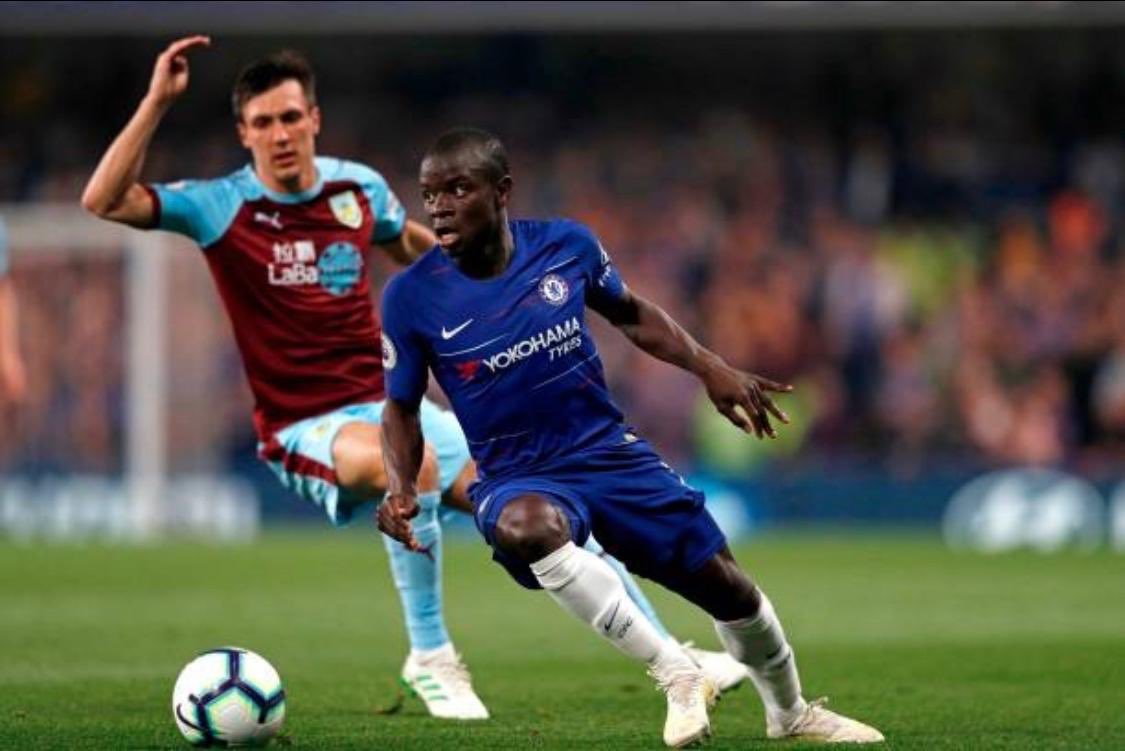 From the number eight position to number six, there isn't a role that Chelsea's N'Golo Kante can't adapt to.
His ability to makeup ground quickly, position himself well and tackle cleanly and efficiently makes him one of the most difficult players to play against.
So much so, that even Arsene Wenger couldn't help praising him. The Frenchman commented:
"He is one of the most influential midfielders I've seen play football. He constantly makes simple decisions and never overcomplicates it".
Indeed, the two-time Premier League Champion and World Cup winner doesn't give you an inch of space to exploit or make use of, such is the manner of which he defends and guards his patch of turf.
And that much was clear in his stats for last season's campaign. Lo and behold:
| Appearances | Goals Scored | Assists | Big Chances Created | Passes Per Match | Recoveries |
| --- | --- | --- | --- | --- | --- |
| 36 | 4 | 4 | 4 | 56 | 238 |
Yet he has also shown that he can dabble in the art of goalscoring, making him just as coy in attack as he is in his defending.
6) Axel Witsel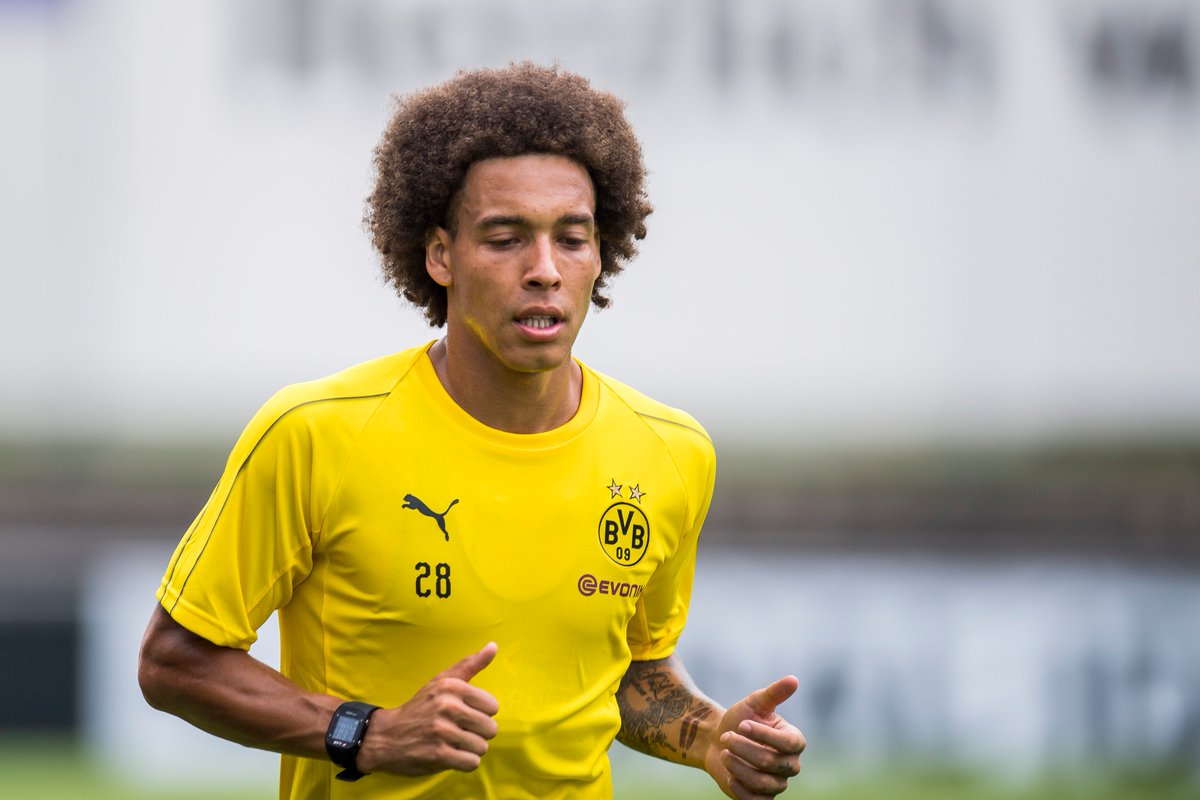 The Belgian deservedly earns the sixth position in our top 10 best midfielders in the world list for a stellar season that nearly saw his team clinch the Bundesliga title.
Running the engine room for BVB, Witsel has been ruthless in the centre of the park, whether it's making crucial interceptions or retaining possession and kick-starting pacey counterattacks.
Indeed the 30-year-old has won 71 per cent of his tackles this year and has scored 3 goals that helped the Black and Yellow quartet to take the title chase to the last day of the season.
And this season he's already proving to be just as crucial…
| Appearances | Goals Scored | Assists | Minutes Clocked | Shots Per Game | Pass Success Rate |
| --- | --- | --- | --- | --- | --- |
| 5 | 1 | 3 | 438 | 0.5 | 91% |
Given that Dortmund will need to stake a similar challenge next year on Bayern, Witsel will need to emulate the successes of this year and once again pull the strings at the heart of the midfield.
5) Gini Wijnaldum
When Liverpool invested in Fabinho and Naby Keita, many assumed that this would see Wijnaldum fall down the pecking order. Instead, Jurgen Klopp has found a way to involve him within the first-team plans, rejuvenating the heart of the Reds midfield.
The Holland international has displayed his versatility in excelling in both the number six and eight roles, yet is also capable of playing anywhere across the centre of the park – including the fullback roles that Andy Robertson and Trent Alexander-Arnold currently hold.
And last season he showcased exactly that:
| Appearances | Goals Scored | Passes Per Game | Accurate Long Balls | Passes | Recoveries |
| --- | --- | --- | --- | --- | --- |
| 35 | 3 | 50 | 57 | 1769 | 182 |
His slick dribbling, passing ability and link-up play have made for an attractive midfield line-up, one that sees him leading the attacking charge – evident for all to see in his Champions League brace against Spanish giants Barcelona, despite the fact that he was ill the previous day.
Indeed, James Milner's words summed it up nicely:
"It's been a tough few weeks with players injured and ill. Georginio Wijnaldum was nowhere to be seen yesterday and then he produces a performance like that"
He more than anyone has stitched together Liverpool's excellent defence with their excellent attack, and nabbed at £25 million from Newcastle, Merseysiders will be revelling in how much he has done for them for such a weightless price tag.
Sadly for Liverpool fans, the Dutch superstar's time on Merseyside may be coming to an and. As his contract reaches its last few months, a move to Barca – the team whose decline Wijnaldum did so much kick start with his all-conquering performance in the 2019 UEFA Champions League -looks increasingly like happening.
4) Bernardo Silva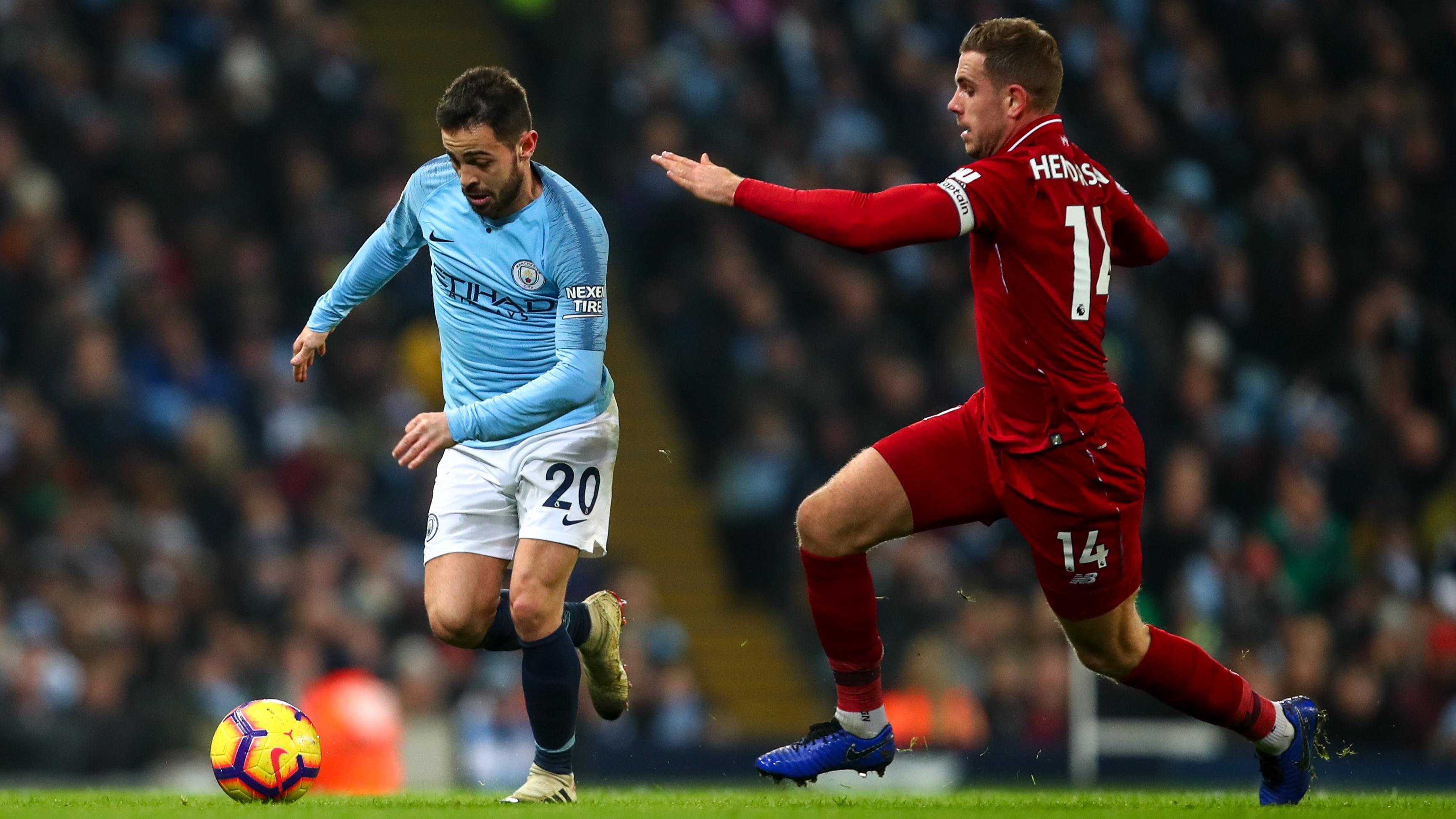 The 'tireless playmaker' – one of many monikers applied to the Brazilian – misses out on the big three in our top 10 best midfielders in the world, but in no way, shape or form does that detract from his performances this season.
Indeed, Bernardo has displayed great feats of stamina and determination ton continuously execute attacking movements for City and is often at the heart of such counterattacks with goals and assists alike.
https://twitter.com/bernardocsilva/status/1121170208507535361
None more so evident than in arguably the biggest and more important game they played this season at home against, then, fellow title contenders Liverpool.
With 13.7km of running notched under his belt, the 24-year-old netted in the 54th minute to seal the three points for the Sky Blues – Liverpool's only defeat of the season, and what inevitably cost them the title.
And he was consistent with these performances across the season…
| Appearances | Goals Scored | Assists | Passes Per Match | Through Balls | Big Chances Created |
| --- | --- | --- | --- | --- | --- |
| 36 | 7 | 7 | 47 | 10 | 10 |
Yet it was Silva's slippery style of play, and determination to chase down everything that led to the chance being curated – one that in hindsight Reds fan can only sit back and rue.
3) Sergio Busquets
When asked to think of the most complete midfielder that comes to mind and most people will utter the name Sergio Busquets.
And you only have to look at some of the stats he's already amassed this season to understand why…
| Appearances | Minutes Clocked | Goals Scored | Assists | Shots Per Game | Pass Success Rate |
| --- | --- | --- | --- | --- | --- |
| 5 | 424 | 0 | 2 | 0.2 | 90% |
The Barca man is not the fastest, the most skilled or the wiliest in fouls. Instead, his ability to read the game, which comes to him as naturally as his native tongue, means he is always one step ahead of opposition players.
Hailed by the best in the world by what some call his long term replacement – Frenkie De Jong –  there is no doubt that the grace, poise and composure displayed by the Spaniard derive from some of the best we've seen in the great game that is football.
2) Tanguy Ndombele
Leading the charge in our top 10 best midfielders in the world is none other than Lyon's Tanguy Ndombele.
The French midfielder is a beast of a player to mark and possess plenty of traits that make him one of the best in his position in the world.
Boasting 5.65 dribbles per game with an 81.6% completion rate, Ndombele is a natural and dangerous dribbler.
His dribbling style combined with an impressive strength on the ball allows him to power through opposition midfield areas without being knocked off his perch.
What's more, to pair this stellar physical strength, Ndombele also has a great eye for creative passes and attacking flair – not only does he thrive in his own play, but can also be the provider with stunning through-balls.
The 22-year-old has a remarkable 89% pass success rate, which is what makes him all the more threatening in the final third.
And he's shown exactly that in the early stages of the Premier League season under Spurs…
| Appearances | Goals Scored | Assists | Tackles | Tackle Success Rate | Passes Per Game |
| --- | --- | --- | --- | --- | --- |
| 5 | 2 | 1 | 16 | 75% | 38 |
Alongside his obvious attacking prowess, the Frenchman is also just as adept in defending, often breaking up play and reclaiming possession.
All the hallmarks suggest that this young Lyon midfielder will go on to become one of the best in the league, if not in world football.
1) Kevin De Bruyne
Pep Guardiola's king pin in the middle of the park, Kevin De Bruyne is every striker's dream.
The amount of assists the Belgian wizard racks up over a season is, frankly, insane.
In fact, the City star broke the all-time English Premier League record of assists when he helped create an astonishing 20 goals set in a single season, eclipsing the mighty Thierry Henry.
The key to so much of what this City team have achieved thus far, Kevin de Bruyne's incredible technique, tactical intelligence, athleticism, work rate on and off the ball, skill, matched with his vision, crossing accuracy, wide range of passing, and phenomenal ambidextrous shooting ability means he takes top spot in this countdown.